Ulrichsweb™ helps librarians and patrons avoid the frustration and time-consuming process of gathering serials information in bits and pieces from multiple sources. Only Ulrichsweb brings together the latest bibliographic and provider details you need in one location, with user-friendly searching of comprehensive information, integration with your discovery services and OPAC, and interoperability with other elements of your serials workflows.
Benefits

Receive a global view of serials
Users obtain the most comprehensive scope of serials coverage through Ulrichsweb. They can find details about titles from scholarly, Open Access, business and niche publishers across all subject areas and languages – plus databases and A&I sources.

Leverage timely, current serials information
Feel at ease and know that the serials data you use is the most current information available. Data is updated weekly, with regularly scheduled publisher and provider outreach and independent research. Personalized alerts notify you of new, changed, and ceased titles.

Simplify serials search and discovery
Find comprehensive bibliographic and provider information through a single interface that provides users with advanced search, quick search, and language localization. Users discover all of the details about a serial in one place with tools for information sharing.

Receive title-level reviews
Stay on top of developments in the serials industry by gaining access to all reviews from the latest edition of Magazines for Libraries™, integrated and displayed in Ulrichsweb records. Each review is written by a professional librarian and subject specialist.
Related Products

Ulrich's™ XML Data Service
Create and retrieve a customized data set of continuously updated bibliographic, publisher, and provider details from Ulrich's™ tailored to your organization's serials information needs.
Ulrich's XML Data Service

Ulrich's™ Serials Analysis System
Save time and make informed decisions about which print and electronic serials best meet the needs of your patrons, researchers, and faculty with the robust analysis and reporting capabilities of Ulrich's Serials Analysis System.
Ulrich's Serials Analysis System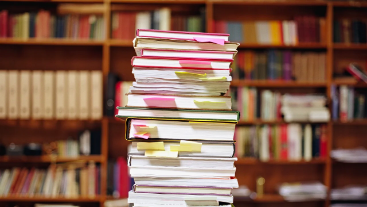 Bowker Book Analysis System
This customizable, self-service analysis tool eliminates tedious manual comparison via customized reports for data cleansing and management, and provides instant identification of the gaps and overlaps in your collection—so you can make better-informed selection decisions.
Bowker Book Analysis System