Empowering learning through documentaries
Adding the right film to the classroom can lead to more student success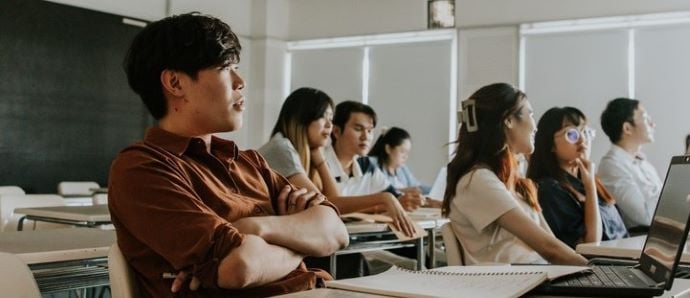 By Matt Tobey, special to the ProQuest blog
Faculty looking to improve student engagement and success in the classroom should consider adding streaming video. A recent study showed that incorporating video into current teaching approaches results in significant educational advantages.
However, sourcing appropriate content and delivering it in a way that propels classroom discussion can be a challenge – particularly when it comes to finding documentary films, where the spectrum of quality is vast. Solving this challenge is the foundation of the partnership between Film Platform and Academic Video Online, a video streaming service from ProQuest, part of Clarivate. Libraries with Academic Video Online offer their institutions an extraordinary range of documentaries – hand-selected for educational impact – in a robust platform designed for academic excellence.
Film Platform's dedication to sourcing powerful, enlightening documentaries complements Academic Video Online's commitment to making educational content available to educators and students. Through this collaboration, the best of real-world stories is easily found and delivered seamlessly to the classroom.
Bringing deep film-making expertise to academics
For Film Platform co-founder Annie Roney, the spark that would grow into a passion for documentary films was first lit as a child growing up in a newsroom. "My mom produced radio documentaries, and when I was a little girl, I would stand in front of the Associated Press printer and read the stories almost as if they were happening to me."
A career in documentary films followed, and in 2000, Roney founded ROCO Films, a documentary distribution and production company that includes 18 Academy® Award nominated films.
Roney's partner, award-winning documentary producer Elinor Kowarsky, shared the enthusiasm but grew frustrated with how quickly even the most well-received films vanished into obscurity after their release.
The flaws, it seemed to Roney and Kowarsky, were in the traditional distribution models, and the people who were missing out on important documentaries were those who needed them most: students.
So, she and Roney set out to transform the way films are consumed in educational settings by creating the streaming service Film Platform.
Immersive learning through storytelling
According to Roney and Kowarsky, "Documentaries offer a unique and immersive learning experience for students and educators alike. They present real-life scenarios, perspectives, and authentic voices that engage learners on an emotional and intellectual level. Documentaries also bridge the gap between theoretical concepts and real-world applications, enhancing students' understanding of complex topics and encouraging empathy and social awareness."
And it's not just the scholarly impact. With their captivating storytelling format, documentaries also have what it takes to win the intensifying battle for the attention of today's learners.
Curation Is key
But how does an educator find the right documentary? In a world oversaturated with content, trustworthy curation is more important than ever, particularly in libraries and classrooms.
"We sometimes laugh that our slogan should be, 'we watch all the bad documentaries so you don't have to!'"
Through Film Platform, librarians and instructors are endowed with a diverse and expertly curated catalog, ensuring the highest quality and saving significant time.
"Our curation process is driven by a commitment to excellence and relevance. We meticulously select award-winning documentaries (like some of their newest, The Right to Read, 32 Sounds, and Nuclear Now) that have garnered national press coverage and have been released theatrically, indicating their impact and resonance with audiences. By including such films in our catalog, we offer educators a collection of works that have already demonstrated their ability to captivate and educate.
"Librarians can confidently collaborate with faculty, recommend films tailored to specific courses, and advocate for the use of documentaries in the teaching and learning process. This expanded role enhances their influence on campus as key supporters of educational initiatives."
Shifting documentary trends
As the world changes, so do the films that tell its stories. Keeping up with the evolution of documentaries is another critical element of Film Platform's curation. This includes responding to a surge in social and environmental documentaries, embracing new technologies, and meeting the demand for diverse stories and storytellers. The founders of Film Platform feel the future of educational documentaries will be characterized by innovation, inclusivity and a vital role in fostering critical thinking and social consciousness.
Learn more about how documentary films can empower learning in this on-demand webinar or request a free trial of Academic Video Online for your institution.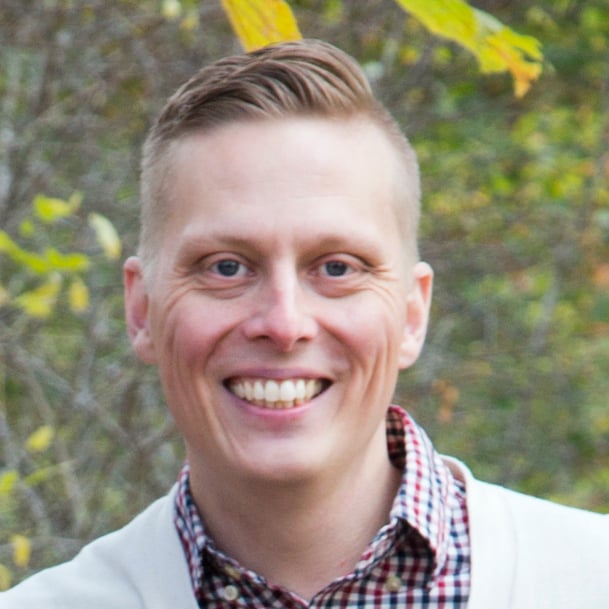 Matt Tobey
Matt Tobey is an award-winning writer and creative director whose work has been published by The New York Times, NPR, and The Onion.