All Together Now: The Benefits of Pairing Ebooks with Video
Give your students unique perspectives on important classroom and research topics

It takes multiple perspectives to gain well-rounded context on a single topic. That's why faculty often ask students to read both an article and an op-ed; to review a script and watch the performance; and to read the text and then read what its critics had to say.
So much can be gained by looking at a subject – or a research question – in different ways, and with the wealth of e-resources available to libraries, it's easier than ever to provide those perspectives. Streaming video can bring concepts to life for students and faculty, allowing for deeper engagement with and understanding of material – one key reason ebooks and streaming video in combination are ideal resources for academic libraries.
We've pulled together a few examples of how a single topic can be studied from different angles through these different media. These titles are all taken directly from Academic Complete and Academic Video Online – both unlimited subscriptions that offer broad discipline coverage, ease of use, and simpler administration for libraries.
Women's Studies, Feminism and Black Feminism
Starting new conversations
Ebook: Beyoncé in Formation – Remixing Black Feminism
Film: Black Feminist
In "Beyoncé in Formation," Omise'eke Tinsley takes her rich observations beyond the classroom, using the blockbuster album and video "Lemonade" as a soundtrack for vital new-millennium narratives. And the complementary documentary "Black Feminist" tackles the double-edged sword of racial and gender oppression that black women face in America – told through interviews from scholars, lecturers, writers, business owners, veterans, comedians and authors.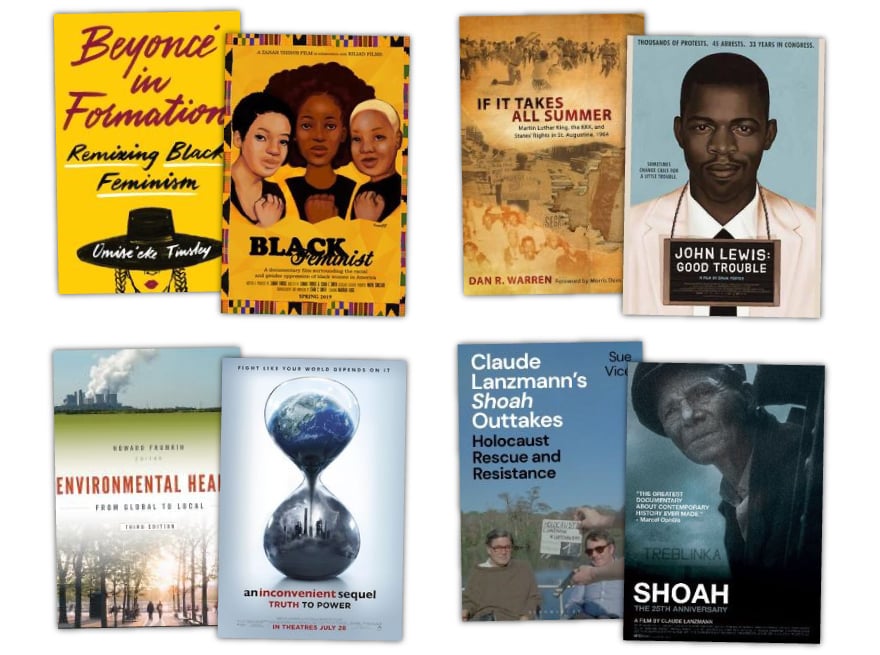 Environmental Studies
Academic and practical perspectives on environmental health
Ebook: Environmental Health: From Global to Local
Film: An Inconvenient Sequel
Environmental Health: From Global to Local is a comprehensive introduction to the subject, and a contemporary, authoritative text for students of public health, environmental health, preventive medicine, community health, and environmental studies. Pair this with the sequel to "An Inconvenient Truth" – former Vice President Al Gore's tireless fight to influence climate policy.
World History
An epic on the Holocaust – and its ebook companion
Ebook: Claude Lanzmann's 'Shoah' Outtakes : Holocaust Rescue and Resistance
Film: Shoah
Twelve years in the making, "Shoah" is Lanzmann's monumental film on the Holocaust and features interviews with survivors, bystanders, and perpetrators in 14 countries. This two-part documentary does not contain any historical footage but rather features interviews which seek to "reincarnate" the Jewish tragedy and also visits places where the crimes took place. The ebook companion book focuses on additional interviews that did not make it into the film, adding to this incredible wealth of content.
Interested in adding video to your ebook subscription?
See how much you'll save by bringing these resources together.
Need dissertations and journals, too?
Check out ProQuest One Academic, the world's largest curated collection of essential content, all in one place – video, news, journals, ebooks, dissertations and more.