Editor Picks for Faculty… Back to School Issue
The Dalai Lama, Cryptocurrency, Shirley Jackson, Led Zeppelin and more

By Kelly A. Latham, Editor
Spark student engagement this fall with a variety of content from across the ProQuest portfolio. (For some items, you may need to log into your ProQuest or library account.)
Documentary: Mission: JOY
Source: Academic Video Online
Disciplines: Psychology, Neuroscience, Religion, Counseling & Therapy
Deeply moving and laugh-out-loud funny, Mission: JOY is a documentary with unprecedented access to the unlikely friendship of two international icons who transcend religion: His Holiness the Dalai Lama and Archbishop Tutu. In what is likely their last time together, the film traces the epic life stories of these Nobel Peace Prize winners as they faced oppression, exile, death threats, cancer and more — unbowed and still laughing. The film includes cutting edge scientific research that reinforces that, just like for these Holy Men, joy is an inside job, that joy and pain are inseparable and that deep connection is one of the secrets to joy.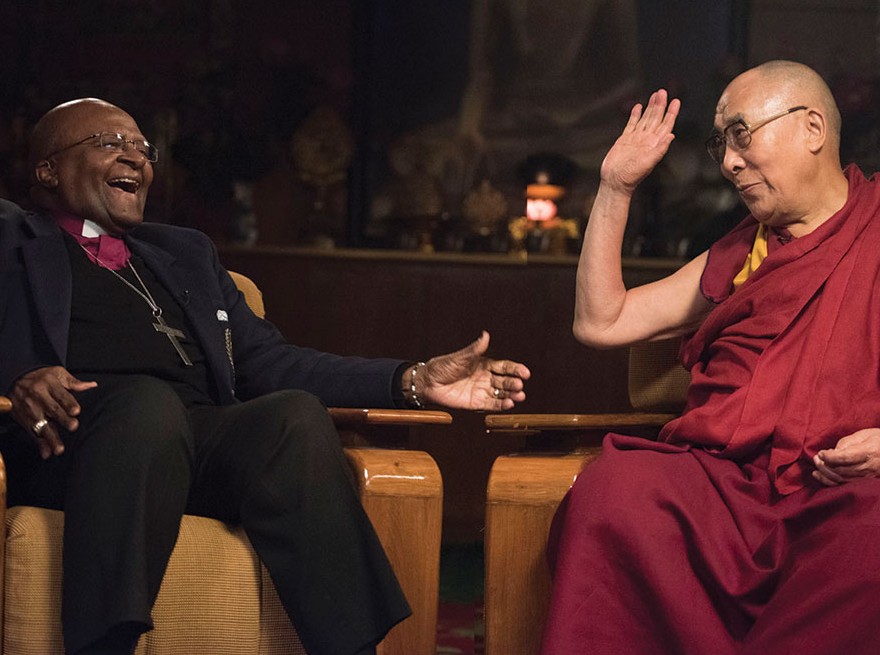 Watch the preview | Learn more about Academic Video Online | Register for an upcoming event
Ebook: How Media and Conflicts Make Migrants
Source: Academic Complete
Disciplines: Social Science, Media Studies, Anthropology
Has "migrant" become an unshakeable identity for some people? How does this happen and what role does the media play in classifying individuals as "migrants" rather than people? This volume denaturalizes the idea of the migrant, pointing instead to the array of systems and processes that force this identity on individuals, shaping their interactions with the state and with others.
See book details | Learn more about Academic Complete
Thesis: A Study of the History of Cryptocurrency and Associated Risks and Threats
Source: ProQuest Dissertations & Theses Global
Discipline: Computer Science
Virtual currencies have emerged over the last decade – including Bitcoin, Erherum, LiteCoin, Zcash, Dash, Ripple and Monero. Financial experts, cyber professionals and the scientific community have varying opinions about their future. This research concludes that cryptocurrencies will proliferate – not so much as a substitute but as an adjunct to more traditional government-backed currencies.
Read the preview | Learn more about ProQuest Dissertations & Theses Global
Journal Article: Human Rights at Stake: Shirley Jackson's Social and Political Protest in "The Lottery"
Source: ProQuest Central
Disciplines: Literature, Human Rights
Nowhere is late American author Shirley Jackson's social and political criticism so intense than in her seminal fictional masterpiece "The Lottery." She severely denounces injustice through her emphasis on a bizarre social custom in a small American town, where the winner of the lottery receives a fatal prize. Readers are left puzzled when "winner" Tessie Hutchinson is stoned to death by her community. This study from the "International Journal of Applied Linguistics & English Literature" investigates the social and political implications behind the story, taking into account the post-World War II-era and the victim's gender.
Read the preview | Learn more about ProQuest Central
Documentary: Freedom Summer
Source: Academic Video Online
Disciplines: American History, Civil Rights, Voting Rights
On June 21, 1964, civil rights workers James Chaney, Andrew Goodman and Michael Schwerner were murdered by members of the Ku Klux Klan in Mississippi. A watershed moment in the movement for equality, the young men's disappearance riveted the nation. This program from A&E Television Networks confronts the ugly reality of racist violence in the South during those troubled times and the sequence of events that ultimately spurred Congress and President Johnson to enact the Voting Rights Act of 1965.
Watch the preview | Learn more about Academic Video Online
Ebook: Expanding Access to Finance: Good Practices and Policies for Micro, Small and Medium Enterprises
Source: Academic Complete
Disciplines: Business, Finance, Policy
This book provides a policy framework for governments to increase enterprises' access to financial services. Financial sector policies in many developing countries often work against the ability of commercial financial institutions to serve this market segment (albeit unintentionally). The framework guides governments on how to best focus scarce resources.
See book details | Learn more about Academic Complete
Dissertation: A Kind of Construction in Light and Shade: An Analytical Dialogue with Recording Studio Aesthetics in Two Songs by Led Zeppelin
Source: ProQuest Dissertations & Theses Global
Discipline: Music
This dissertation examines how the sound of a recording contributes meaning to the song, working in conjunction with the song's lyrics, harmonic and rhythmic structures, album artwork and within its cultural context. Two Led Zeppelin songs, "When the Levee Breaks" and "Stairway to Heaven," are taken as analytical examples.
Read the preview | Learn more about ProQuest Dissertations & Theses Global
Case Study: Enhancing Patient's Surrounding: Application of Nightingale's Environmental Theory Into Nursing Practice
Source: ProQuest Central
Discipline: Nursing
The concept of caring for an individual was originated by Florence Nightingale. According to Nightingale, the environment plays a significant role in providing safe care and prompt recovery. She outlined 13 canons and gave a detailed explanation of each tenet. Her theory is still significant today because it can offer a basis for holistic patient care and a platform to improve nursing practice. This paper from "i-Manager's Journal on Nursing" sheds light on a case scenario and discusses the tactics and strategies to achieve an optimal level of recovery.
Read the preview | Learn more about ProQuest Central
About ProQuest One Academic
ProQuest One Academic is the world's largest curated collection of journals, ebooks, dissertations, news, video and primary sources. It brings together four of ProQuest's core multi-disciplinary products – ProQuest Central, Academic Complete, Academic Video Online and ProQuest Dissertations & Theses Global – all cross-searchable on the same user-friendly, responsive, mobile-enabled ProQuest Platform.
Learn more.