5 Ways ProQuest Can Support your DEI Initiatives
As library leaders learn how to respond to shifting priorities, we can help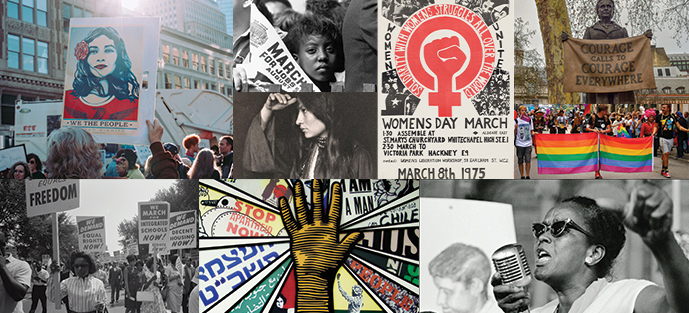 There's a paradigm shift happening in higher education. We're seeing and hearing from libraries committed to diversity, equity and inclusion initiatives; and a spectrum of library users who demand access to collections representative of all users, regardless of gender, race, sexual orientation, physical ability, age, and political or religious beliefs.
But change is hard, and library leaders are figuring out in real time how to respond to these shifting priorities and disrupt existing systems and assumptions that hinder DEI advancement. When we have become so used to doing things a certain way, it can be daunting to imagine and cultivate new ways of doing them. So, we're also seeing more and more articles with titles like "Library Leaders Lack Confidence in Diversity Strategies."
In the article from Inside Higher Ed, reporter Lindsay McKenzie explored the results of the Ithaka S+R U.S. Library Survey 2020. Based on the findings, McKenzie noted, "More academic library leaders are affirming their desire to implement antiracist policies in the wake of national racial justice movements, the survey found. But most are still concerned their personnel and collections strategies may not adequately support these objectives."
ProQuest can help. We're working with libraries of all sizes around the world to build collections that meet the needs of their unique communities of students, scholars and educators. Our award-winning, collections – spanning books, video, scholarly journals, primary sources and more – are intentionally developed in alignment with these principles for teaching and learning success across the curriculum.
In addition, our commitment extends beyond diverse and inclusive products. We're continuously challenging ourselves and deepening our own understanding of diversity, equity and inclusion. ProQuest is committed to continuing that journey so we can respond to the evolving priorities of your library and all of its users, as well as our employees and communities.
Here are 5 ways ProQuest can support your library's DEI initiatives:
Provide library resources for and by everyone
ProQuest's commitment to providing a rich selection of content that's diverse and inclusive has deep roots. In early digitization projects we went directly to the source of alternative viewpoints, partnering with content providers like Real Times Media – publishers of the Chicago Defender. The result: broad, global access to unique collections and archives that provided counterpoints to mainstream narrative.

Over subsequent decades, we built on that model, expanding our content types and partnerships with the goal of featuring authentic, alternative voices in books, video, scholarly works and primary sources. This means libraries can provide access to materials from the NAACP, African Books Press, Duke UP, Sproutflix, Aboriginal Health Research Networks Secretariat (AHRNetS), Women's International League For Peace and Freedom, the Communist Party of America, The Kinsey Institute Archive and Library, Third World Newsreel, the USC Shoah Foundation and many other unique eclectic and content providers.


Develop more dynamic, diverse collections affordably
No matter your budget, we can help you prioritize and be confident that you're spending where it will have the greatest impact. ProQuest's teams of experts – librarians, analysts and subject matter specialists – can analyze your existing collection to reveal gaps and biases. Those insights support purchase decisions that align with the immediate needs of your users and support your long-term collection goals.

From unique access models and purchasing plans to special pricing, title-matching and product bundles, there's a wealth of options available to make your budget work harder for you.

With our current DEI promotions, you can save up to 25% off the price of more than 3,000 titles from major and minority-owned publishers and up to 50% on primary sources materials. Topics covered include:


Asian American Studies
Black Studies (incl. African American)
Disability Studies
Gender / Sexuality Studies
Indigenous / Aboriginal Studies
Race & Ethnicity Studies
Religious Studies

Support research and learning with award-winning DEI content
ProQuest's Disability in the Modern World: History of a Social Movement collection was named to Choice Magazine's highly acclaimed Outstanding Academic Titles (OAT) list for 2020. This unique interdisciplinary database spans primary sources, supporting materials, archives and video essential for teaching and research in the growing disciplines of disability history and disability studies, as well as media, arts, political science, education, and science where the work of the disability community are typically overlooked.

Like many of our products and promotions, this collection was developed in coordination with a team of advocates, librarians and faculty. Advisors and contributions for Disability in the Modern World include Michael Rembis from the University of Buffalo, Center for Disability Studies; Catherine K. Kudlick, Paul K. Longmore Institute on Disability and Gregg Mozgala, The Apothetae.


Make it easy to discover voices outside of the mainstream
ProQuest's new Diversity Collection is an interdisciplinary, user-friendly resource that combines three unique full-text databases – Ethnic NewsWatch, GenderWatch and Alt-PressWatch – on one award-winning platform. Spanning niche and independent titles, critical academic journals and well-known publications from around the world, this resource is essential for providing users access to eclectic viewpoints and content often left out of more mainstream sources.


Ethnic Newswatch contains news, magazines, journals, and newsletters from ethnic, minority, and native presses as well as many journals concerned with issues of race and ethnicity.
Alt-PressWatch presents big stories from small sources including unique, independent voices from respected and cited grassroots newspapers, magazines, and journals covering the arts and all viewpoints across the political spectrum.
GenderWatch includes journals, news and newsletters featuring many important publications that have historically initiated and sustained social movements around gender and sexual identity.

This new database is designed to standalone or can be cross searched as a complement to other ProQuest specialty collections like our Diversity, Equity and Inclusion Ebook Subscription.


Work with a company that shares your values
Our customers frequently ask questions that go beyond products and services to find out more about our company and culture. Savvy librarians committed to DEI increasingly expect vendors to also live up to these values and put them into practice.

At ProQuest, we are proud of our diversity and we strive to be an inclusive, welcoming environment for our employees. Like other progress-oriented organizations, we create opportunities to showcase cultures, build networks and hear the voices of all our employees.

Our Employee Community Networks, including the Women's Network and Pride Alliance, not only offer support for our team members but provide unique opportunities to promote awareness and understanding of issues, ideas and experiences from a variety of perspectives. This helps all of us to build stronger, more compassionate personal and professional relationships internally as well as with our external partners, customers and end users.
To learn more about products, services and special pricing designed to support your institution's commitment to diversity, equity and inclusion, our Every Voice initiative.