ProQuest Gains CODiE Recognition for Dissertations Products and COVID-19 Response
Dissertations Bootcamp, ETD Dashboard named finalists in annual peer-reviewed awards program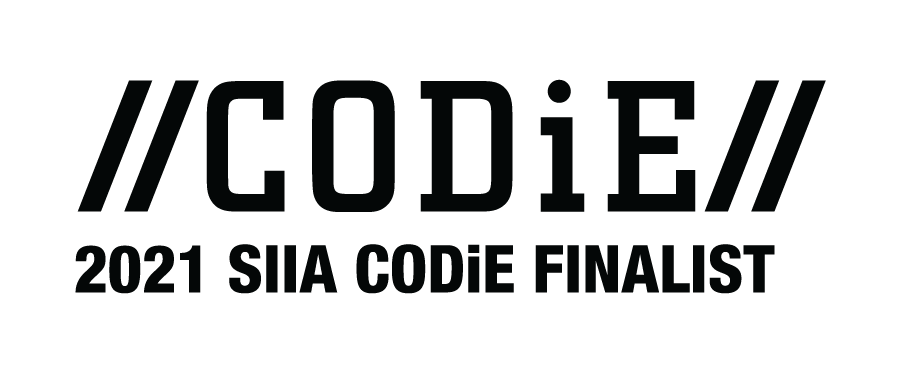 ANN ARBOR, Michigan, May 11, 2021 – Two products from EdTech leader ProQuest are finalists in the 2021 SIIA CODiE Awards – an annual program that showcases the best products, technologies and services in software, information and business technology.
Acknowledged as the premier software and information industry awards for more than 35 years, the SIIA CODiE Awards are produced by the Software & Information Industry Association (SIIA), the principal trade association for the software, education, media and digital content industries. This year, both ProQuest CODiE finalists are products in the company's robust dissertation and theses program. They include:
Dissertations Bootcamp: eLearning Companions – finalist in the Best [COVID-19] Student Experience Response category. This free, on-demand e-learning resource helps graduate students virtually navigate the dissertations process with a user-centric, engaging learning experience.
The Electronic Theses and Dissertations (ETD) Dashboard – finalist in the Best Big Data Reporting & Analytics Solution category and the Best Business Information or Data Delivery Solution category. The ETD Dashboard provides a visual summary of an institution's ETD usage to help measure and validate the success and impact of opening research to the world, enabling data-driven decisions about their institution's research path.
"This year, these leaders helped our nation respond to the historic pandemic, literally enabling the continuity of our education system and the very survival of businesses, large and small," said Jeff Joseph, SIIA President. "Congratulations to this year's finalists for demonstrating the vitality, resilience and importance of business-to-business and education technology."
"ProQuest's mission is to work with libraries, information providers and users to ensure students, faculty and research institutions thrive in a changing world," said Oren Beit-Arie, Chief Strategy Officer at ProQuest. "Dissertations and theses are a significant part of this strategy. They provide a wealth of knowledge and information to the research community, and the Dissertations Bootcamp and ETD Dashboard are two no-cost programs that help universities create and use them. We're honored that they both received this prestigious recognition from SIIA."
The SIIA CODiE Awards are the industry's only peer-reviewed awards. Details about each finalist are listed at https://history.siia.net/codie/2021-finalists. Winners will be announced during the CODiE Award Winner announcement celebrations on June 22 and June 23.
About the SIIA CODiE™ Awards
The SIIA CODiE Awards is the only peer-reviewed program to showcase business and education technology's finest products and services. Since 1986, thousands of products, services and solutions have been recognized for achieving excellence. For more information, visit siia.net/CODiE.
About Software and Information Industry Association (SIIA)
SIIA is the only professional organization connecting more than 700 data, financial information, education technology, specialized content and publishing, and health technology companies. Our diverse members manage the global financial markets, develop software that solves today's challenges through technology, provide critical information that helps inform global businesses large and small, and innovate for better health care and personal wellness outcomes.
About ProQuest (about.proquest.com)
ProQuest supports the important work in the world's research and learning communities. The company curates six centuries of content – the world's largest collection of journals, ebooks, primary sources, dissertations, news and video – and builds powerful workflow solutions to help libraries acquire and grow collections that inspire extraordinary outcomes. ProQuest products and services are used in academic, K-12, public, corporate and government libraries in 150 countries.
Along with its companies and affiliates Ex Libris, Alexander Street and Bowker, ProQuest helps its customers achieve better research, better learning and better insights. For more information, visit our ProQuest Connect and Extraordinary Stories blogs, and follow us on Twitter, Facebook or Instagram.