Trusted Partners for Every Step of Your Journey
Meet your ProQuest Consultant and Training Teams
Helping libraries succeed at every stage
We understand librarians today are facing many challenges. They may be under-staffed, overwhelmed with multiple priorities, or struggling to make the best purchasing decisions with limited budgets.
Our team of Consultants and Training Partners can help ease your workload by providing a range of services to support each library's unique needs. We offer collection-building services, workflow support, customized training plans, and more to save you time—so that you can focus on supporting your patrons.
Whether you're new to ProQuest or a longtime customer, a ProQuest Books partner will be there to support you every step of the way.
Collection development support for every library need
When you design your collection with ProQuest, a team of librarians and product experts will help you get access to the content, workflow and support that your librarians and patrons deserve.
Content
We'll do the heavy lifting to deliver curated title lists and collections in a range of interdisciplinary subject areas to meet the needs of your patrons

Workflow
We'll ensure your entire workflow including selection, acquisition, activation, and discovery is seamless and effective for your staff and patrons

Support
Get 24/7 support from partners who understand your needs better than anyone else
Content and Workflow Strategy
The Content and Workflow Strategy Consultants provide a range of services to libraries that have collection development programs with ProQuest. We are deeply committed to libraries and their missions. Through strategic partnership, we will help you achieve your short-term and long-term collection development goals no matter what they may be.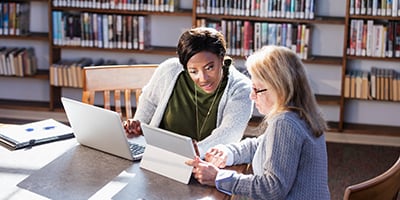 Librarians, for librarians
Our team includes librarians with backgrounds in acquisitions, collection development, electronic resources and more. They have a deep knowledge in collection development practices and expertise in acquisitions workflows.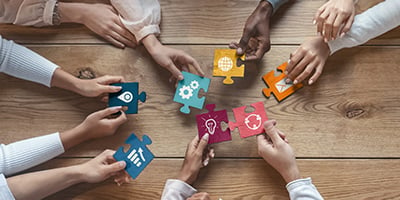 Building strong collections
We collaborate with libraries to build collections and workflows that are environmentally sound, economically feasible, and socially equitable.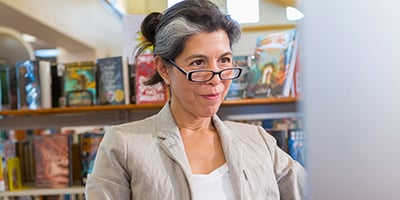 Helping you save time
Collection development doesn't have to be time-consuming for libraries. We can automate as much of the practice of collecting books as desired. From title notifications all the way to automated approvals and DDA, we work with libraries and connect them with the right programs for their needs.
Expert services to ease your workload
Here are some of the many services we offer to libraries working with ProQuest:
Consultation to identify tools and services that fit with targeted collection strategies
Creation and maintenance of ongoing programs (DDA, Approvals, Title Alerts, Selection Plans, EBA, etc.)
Program performance assessment and review
Custom title lists
Specialized collections
Opening day collections
Collection assessment services
Targeted collection gap filling
Onboarding new users to programs
Custom training for selectors on new features and programs
Customer Education Trainers
Our Customer Education Trainers (CETs) provide account support and an array of customer product education and workflow consulting services. We partner with our customers to deliver education that assists end users, faculty, and library staff in utilizing ProQuest resources and content to drive academic research. Our goal is to ensure you are maximizing the investment you've made in your collections. Our team will work with you to develop customized training solutions and programs based on your needs and goals. We listen, problem-solve, share best practices, and provide guidance to assist you with your collection.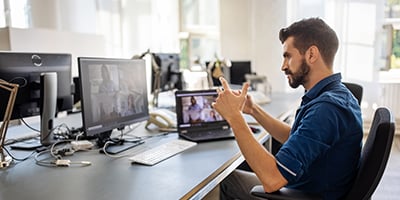 Training Sessions
We provide product-based, knowledge-sharing sessions on a range of solutions to help maximize your investments.
LibGuides
We have hundreds of product LibGuides with thousands of self-serve resources: e-learning, training materials, recorded webinars and links to technical documentation articles.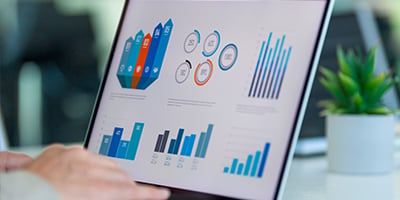 Product Consultations
We can assist you with analyzing usage data, facilitating product access and discovery optimization to ensure your ProQuest products are available to your end-users.
Expert services to ease your workload
Our Customer Education Trainers can help in a variety of areas:
Onboarding of new library staff so you spend less time on training
Customized Training Plans that address your institutional learning needs to help you be more efficient and productive
Product Optimization Consultations, including Access & Discovery Configurations, Content & Holdings, and Usage
Discovery – Access URLs, MARC Records, Discovery Tools, and Widgets
Usage & ROI, including strategies for increasing access and usage
I help librarians craft and maintain profiles to build their collection and make sure their patrons have access to the content they need for classes and research. I love working with them to find a solution that helps them achieve their goals.
Diana Snyder, Content and Workflow Strategy Consultant