Save time and support emerging research with expertly curated title lists
Thousands of new academic book titles are published each month. Sorting through these titles, and finding the right ones to support emerging research, is no small task.
Curated Topics are designed to do the work for you.
ProQuest created Curated Topics to simplify the content-selection process, give librarians their time back, and ensure access to the newest content on the most important research topics. Librarians can browse and acquire titles as complete sets or browse title-by-title using your preferred platform – Ebook Central, OASIS or Rialto.
How do Curated Topics work?
Curated Topics are expertly selected title lists that feature the latest and most-requested front-list (electronic and print) books. Created by librarians and for librarians, they include trending and up-and-coming topics. Selectors using these niche sets of titles can save time evaluating content and confidently provide students the books they need – quickly. Access is available through Ebook Central, OASIS and Rialto.
I truly appreciate the monthly Curated Topics. It's wonderful to have them at my disposal to quickly browse through title recommendations, especially when I'm busy with other tasks.
TIFFANIE FORD-BAXTER, ASSOCIATE SCIENCE LIBRARIAN, CALIFORNIA STATE UNIVERSITY
Use Curated Topics to

Supplement Curriculum
Quickly fill collection gaps on trending topics with librarian-selected recommendations

Browse Trending Topics
Identify quality content titles that meets topical, multidisciplinary needs, with new content curated each month

Explore Recent Content
Explore content published within the past 2-3 years – and no overlap with previously published Curated Topics
How to find Curated Topics
Some of the topics released in 2023 include
| | |
| --- | --- |
| | Latin American Studies 2023 |
| Environmental Engineering | BPB's Artifical Intelligence |
| Rowman & Littlefield's Top Textbooks | Simon & Schuster's Top Adopted Titles 2023 |
| | |
| Doody's Special Topics: Recruitment & Retention in Health Sciences | ADHD & Executive Functioning |
| | |
| | |
| | |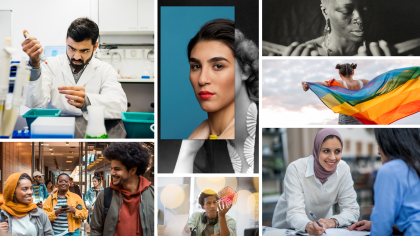 Can't find content on the topic you're looking for?
We know that every library is unique, and your complex challenges deserve unique solutions. Our Books Data Analytics Team is here to work with you to design a custom collection based on your unique needs. Get in touch.