What defines the next wave of GenZers entering higher education?
How technology, politics and lockdowns have shaped a generation within a generation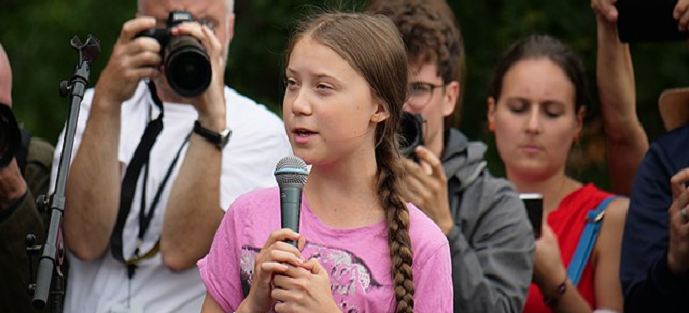 Researchers and marketers define students born between the years 1997 and 2012 as members of Gen Z (also known as Generation Z, iGen, Centennials and Zoomers). These so-called "digital natives" are born into a world of presumed universal, or nearly universal, use of digital technology, ubiquitous internet access and ever-improving smartphone applications.
However, academic leaders, information professionals and educators who are engaged with Gen Z learning are acutely aware of how landscapes of information access, tools for knowledge sharing and emotional issues confronting students continue to shift year in, year out.
In his 2001 paper "Digital Natives, Digital Immigrants," widely credited for bringing the phrase "digital natives" into common use, author Marc Prensky argued that the dawn of digital technology and its rapid spread might be the singular defining event of a generation.
Many of Prensky's insights, contrasting students immersed in a digital world since birth and their "Digital Immigrant" educators who adopted tech later in life, continue to ring true. However, emerging insights into the profound effects of COVID-19 pandemic-era restrictions placed on students, rising youth mental health concerns and ongoing schisms on bridges of the digital divide may cause some to question whether "digital nativism" will or will not ultimately be a defining quality of the next wave of GenZers.
GenZers' evolving information landscape
The oldest GenZers were born circa 1997 when the sounds of dial-up modems pinging and ponging their way onto the internet were still more common in homes than silent, high-speed broadband access.
Baby GenZers experienced their Boomer or Gen X parents talking on mobile phones, but even the slickest Nokias on the market at the time had very limited web access, no early learning applications and only one game: Snake. Parents generally kept these mobile phones, considered the earliest smartphones, out of young children's hands.
"To understand Generation Zers—who they are and why they do what they do—we need to understand who raised them."
— John Della Volpe, Harvard University, author of Fight: How Gen Z Is Channeling Their Fear and Passion to Save America, 2022
When most early GenZers' parents looked for baby books at the local library, in bookshops or online, ebooks were not as accessible as they are today; they read physical books at bedtime and, for the most part, paper newspapers in the morning.
By 2007, when the first iPhone was launched, and touchscreen devices with high-speed internet became the standard for smartphones, the first GenZers were already beyond early cognitive development and well into their elementary schooling years.
By contrast, many of the next wave of GenZers entering higher education, born after 2003, have been playing, learning and communicating on smartphones since before their formal education began. They witnessed their Gen X and Millennial parents' reading habits transition from print and desktop to mobile digital media during their primary education years.
Into their middle school and high school years, that earlier exposure to a mobile-first approach led to skyrocketing use of apps like Snapchat and Instagram, bringing to light a Gen Z trait of preference for peer-created video content over traditional media sources and the older social media platforms their parents use, like Facebook.
While some schools provided students access to media literacy programs, this wave of GenZers might be forgiven if they still have not developed clearly defined concepts of what is a credible source and what is not; since 2016, many heard varied and polarized opinions of what constitutes ''fake news" even between parents and family members within their own households. This makes the need for information professionals and faculty to help these students identify and define credible content all the more urgent.
How do GenZers prefer to search for information?
At a July 2022 talk in on "Organizing the World's Information" in the US, Google executive Prabhakar Raghavan revealed how unpublished, internal Google data sheds new light on changing Gen Z search behavior.
"We keep learning, over and over again, that new internet users don't have the expectations and the mindset that we have become accustomed to," shared Raghavan. "The queries they ask are completely different."
Inquiring young GenZers tend to use longer keyword phrases than older users, often resulting in more precise matches, and they use their phones to search for information on visually rich, video-centric and socially interactive platforms.
"In our studies, something like almost 40% of young people, when they're looking for a place for lunch, they don't go to Google Maps or Search," the Google exec disclosed. "They go to TikTok or Instagram."
Raghavan's revelation made headlines in tech and business publications, but more so than creating breaking news, it shows the continuing trend away from text-based information and towards mobile-first, visually rich, socially enhanced content.
Educators have been noting students' declining reading comprehension performance and increasing reliance on engaging content for years. This shift puts increasing pressure on libraries to include in their collections video content meant for education – documentaries, archives of news programs, first-person interviews (think: the Shoah Foundation's Visual History Archive), etc. Integrating that content side by side with scholarly databases and ebooks in the library search system introduces text resources serendipitously.
Of course, nothing accelerated the gradual transition from printed text and traditional teaching methods to online videos and interactive learning platforms faster than the sudden shift to e-learning and hybrid classrooms during restrictions in the COVID-19 pandemic.
Starting their high school Zoom classes, some GenZers, or Zoomers as they are sometimes also called, found they could use their smartphones to search for a YouTube or Khan Academy video on a given topic faster than their teachers could find the button to unmute their computers and begin a lesson.
"You're muted."
— Zoomer students to their teachers during the restrictions in the COVID-19 pandemic-era remote learning.
As university faculties welcome this next wave of GenZers onto campuses, they may find that although these young students certainly can learn and communicate via mobile video, many are eager for in-person learning and human interaction.
In a January 2022 interview, senior Stanford research scholar Roberta Katz, who studies Gen Z behavior, shared a surprising answer she and her team received when surveying Zoomers.
Gen Z participants in focus groups in the US and the UK were asked: "What type of communication do you like best?"
Katz explained, "We expected the interviewees to respond with their favorite type of digital communication – e.g., text, email, chat group, DM, FaceTime, Skype, etc. – but instead nearly every single person said their favorite form of communication was 'in person.'"
For information professionals, a new group of students that are hungry for interaction means opportunities to connect and introduce the library. Offloading clerical work to technology solutions so library staff can be out of the backroom and among their users will be ever more important.
Moving past missed milestones and mental health challenges
The extent to which this next wave of undergraduate GenZers' high school experiences were marked by the COVID-19 pandemic varies greatly, but this pandemic may prove to be a singular event more generation-defining than any technology trends.
In some regions, schools remained open and changes to learning environments were minimal, but some lost loved ones or saw their parents' earning potential limited.
Where COVID-19 era restrictions were most severe, and students had the technological support, while many students adapted brilliantly, wowing their parents and teachers with online concerts and continued academic achievement, others suffered tremendously.
Questions about how missed academic and social milestones, including events of great importance to teenagers: dances, field trips, athletic competitions, exchange programs, etc., along with increased feelings of isolation and anxiety, and altered norms of basic human interaction during formative high school years may affect students' ability to adapt to higher education life are of paramount concern on campuses.
Mobile apps, such as campusM, encouraging attendance in classes, promoting participation in social and cultural events, and providing high visibility access to mental health resources, including telehealth and in-person care, are being implemented and customized at many institutions of higher education, and in some cases funding that was originally intended for COVID-19 pandemic measures is being repurposed towards tools and personnel to enable general student wellness and mental health.
This wave of GenZers' ability to persevere in spite of being forced to replace traditional high school experiences with digital experiences through the pandemic era may define them more than their natural abilities to use digital tech or their access to it.
A problematic premise of Gen Z "Digital Nativism"
The myth of ubiquitous access
Flaws in the presumption that GenZers have enjoyed ubiquitous access to the internet since birth are being revealed in studies of the COVID-19 pandemic-era digital divide.
A US study of early education (K-12) students' internet access during the first wave of COVID-19 school closures found GenZers faced significant obstacles to equitable information access while transitioning to e-learning. While the concerns were greatest in lower income families, even 13% of families with annual household incomes over $100,000 USD reported that their children might lack reliable home internet access, not have access to a home computer and/or would need to complete homework on a smartphone. In lowest income households, those earning less than $30,000 USD annually, 59% of parents surveyed indicated that their children likely faced at least one of these digital barriers.
Gen Z students in countries with developing economies continue to face the most severe barriers to digital access. A February 2021 policy brief published by the International Telecommunications Union, "The Most Important UN Agency You've Never Heard Of," in Geneva, Switzerland, found that while approximately 85% of the world's 2020 population lived in areas with 4G access, close to 50% of the world's population remains offline.
"While about 85 per cent of the world's population live within areas covered by 4G networks, nearly half of them were still offline in 2020."
— United Nations' ITU policy brief, 2021
Nigeria and Malawi were noted as two examples of countries where any internet access, either mobile or broadband, was still only available to the most affluent residents, despite global efforts to increase access and affordability.
Compelling questions and challenges facing Gen Z
In his 2022 book Fight: How Gen Z Is Channeling Their Fear and Passion to Save America, author John Della Volpe highlights American GenZers' active interest in social justice as a defining trait, citing the roles young people played in the massive protests following the murder of George Floyd in 2020 – an event that sparked a global reckoning about racial disparities.
Throughout the world, passions for gender inclusivity, LGBTQ+ rights, civic engagement and increased interest in environmental and life sciences also emerge as characteristics that might ultimately be central to a Gen Z collective identity. To engage these students, classroom content and library collections need to reflect this passion for equity and interest in global issues. Libraries may see increased usage of content from minority presses and niche news sources. Areas where global issues merge – say climate change's impact on marginalized communities – are opportunities for libraries to help students see the interdisciplinary nature of world challenges and the breadth of paths to meaningful careers. An essential is ensuring that the library's discovery system uses algorithms that support equity – this may be as important as the content itself.
After enduring unprecedented challenges of lockdowns and forced transitions to digital schooling in the COVID-19 pandemic era, perhaps the next wave of GenZers will define themselves more by their human needs and impact on causes with meaningful human outcomes than their "digital nativism," and eventually the technology they used may be little more than a footnote in history.
To learn how ProQuest can help libraries engage students of all types, including Zoomers, visit us at Engage Every Student.
---
Academic sources for this piece include journals, ebooks, videos and dissertations accessed via ProQuest One Academic and ProQuest Central.
Business sources including the Financial Times, Wall Street Journal and industry reports accessed via ProQuest One Business.
For access to an extensive database of ebooks about GenZ explore ProQuest Ebook Central.