What It's Like to be an Instructional Designer in 2021
An interview with Texas Wesleyan University's Amy Porubsky on distance learning, faculty relationships and streaming video

In 2018, we interviewed instructional designer Aura Lippincott for the ProQuest blog – and the write-up was one of our most-read blog posts that year. There was a huge amount of interest from readers in the role of instructional designers and how they work with librarians, faculty and students to improve teaching and learning.
Since 2018, it's safe to say that just about everything has changed, making the instructional design role more critical than ever to faculty and students – and how these patrons use the valuable resources libraries provide. So we decided it was a good time to check in with our instructional designer friends again to see how things have changed!
Meet Amy Porubsky, an instructional designer at Texas Wesleyan University. Amy was kind enough to talk about what she does, the trends she's seen over the past 14 months, and how her role has changed with the pervasiveness of remote and hybrid instruction.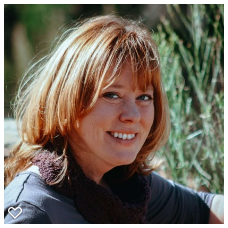 ProQuest: How did you get into instructional design?
Porubsky: I spent more than 20 years in higher-education publishing, which taught me what I loved to do: project management, marketing, training, consulting with faculty to find the content and tools that worked for them. All those things combined led to my decision to pursue instructional design.
What do you do on a day-to-day basis?
Our small team includes two full-time instructional designers, our director, an instructional technologist, and a coordinator. Most instructional designers wear multiple hats, and I certainly do. I'm involved in course design, faculty development, and training faculty on new technologies and different pedagogical approaches. Course design is the biggest part of my role. For each course, we go through goals and learning objectives, and work with the faculty member to ensure that it's an authentic learning experience for their students.
How did things change when Texas Wesleyan closed its campus due to COVID last year?
We immediately put new course designs on hold and focused on training faculty to use online tools to teach virtually. Faculty are, of course, the premier experts in their fields – but teaching in an online environment was new to many of them. It brought to light many of the issues they haven't had to deal with before, and our team was able to help.
Many of the libraries we work with have told us they've seen a major increase in the use of e-resources like streaming video. What has your experience been?
There's a huge push for electronic and open educational resources (OERs) to reduce a financial barrier that often comes with the price of textbooks. And many of our faculty are becoming more open to using video in their courses. Faculty use a lot of documentaries for teaching and learning, and to prompt future analysis or discussion assignments. Two popular videos that come to mind in particular are the PBS American Experience series and the Crash Course series (both available in Academic Video Online).
(Note: Texas Wesleyan provides streaming video to students and faculty through Academic Video Online.)
What are your suggestions for making streaming video more effective as an educational tool?
Make it interactive. Ask quiz questions around the films that are integrated into the course or have analysis or reflection assignments. Better yet, use films to prompt discussion. You could use video for the sake of video or even for the sole purpose of presenting multiple means of engagement, but how engaging is that really? Make video a collaborative experience where students learn from one another's take aways and diverse perspectives about what is been portrayed.
How do the instructional designers at Texas Wesleyan work with the library?
Thanks to our location on campus, our department is physically located in the library, which allows for great interactions between both teams, professionally and personally. We work with librarians at all phases of development, and we partner with libraries to help drive their initiatives. That's the value of a small university – we're all in it together. Even though we're technically not part of the library staff, we all work together as one team.
Want access to the content Amy's talking about? Try Academic Video Online. Visit our website to learn more.
Academic Video Online provides affordable access to over 70,000 streaming videos. Request a trial.