The 20th Anniversary of 9/11: Resources for Teaching and Learning
Explore a curated list of resources for faculty, students and teachers studying the September 11 attacks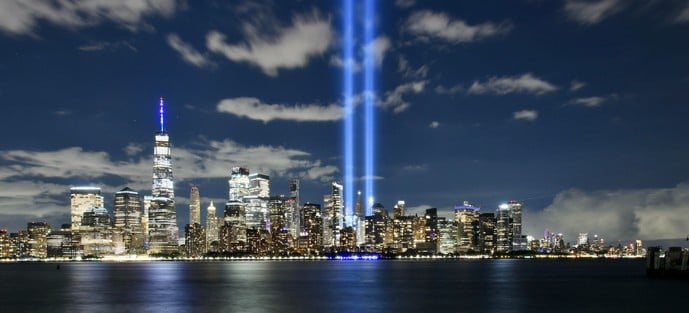 The deadliest terrorist attack in world history took place two decades ago this month. Many of us are old enough to remember every detail of that devastating day, while to others – including today's K-12 and young higher-education students – the tragedy may feel like ancient history.
In the 20 years that have passed since that indelible date, we've read books, flipped through photos, poured over journal articles, watched news programs and documentaries, and taken in personal accounts of survivors to better understand what happened – and to prevent it from happening again. Searching for any term or phrase related to September 11 returns an overwhelming number of results, and as further developments emerge in the war on terrorism, the number of published materials continues to grow.
How can faculty, students and educators sort through this massive collection information for the best teaching and learning resources? To help, our product managers took a deep dive into ProQuest One Academic and curated a bibliography of multi-format, multi-disciplinary resources published over 20 years of history. (For some items, you may need to log into your ProQuest or library account.)
The full bibliography is on our LibGuide and includes 40 works. Here's a sample:
Scholarly journal article
The Forgotten Responders: The Ongoing Impact of 9/11 on the Ground Zero Recovery Workers
Prehospital and Disaster Medicine
In the years following the September 11, 2001 terrorist attacks, emergency first responders began experiencing a range of physical health and psychosocial impacts. The long-term physical impacts include musculoskeletal injuries, repetitive motion injuries, gait deterioration, and respiratory disorders. Psychosocial issues include posttraumatic stress disorder, anxiety, depression, insomnia, support system fatigue, and addictive and risk-taking behaviors. These findings go some way to filling the current gap in the understanding on the long-term impact of 9/11 and to provide an important testimony of the "forgotten responders."
Streaming video documentary
9/11: Before and After, Part 1 and Part 2
60 MINUTES
Former White House terrorism advisor Richard Clarke speaks with 60 MINUTES correspondent Lesley Stahl about the George W. Bush administration's immediate response to September 11, 2001.
Ebook
A Widow's Walk: A Memoir of 9/11
By Marian Fontana; Simon & Schuster
On September 11, 2001, Marian Fontana lost her husband, Dave, a firefighter from the elite Squad 1 in Brooklyn, in the World Trade Center attack. A Widow's Walk begins that fateful morning, when Marian, a playwright and comedienne, became a widow, a single mother, and an unlikely activist. Through it all, Marian's irrepressible humor is her best armor, as well as evidence of her buoyant strength. Written with great heart and humanity, A Widow's Walk is a timely opportunity for remembrance and a timeless testament to love's loss and the resilience of the human spirit.
News
What to spare, what to share and where to begin with 9/11
The Times Educational Supplement
For America's teachers, (time) has done little to resolve another set of perplexing questions: how do we tackle those dreadful events in the classroom? The curriculum takes a broad view of the history and causes of terrorism, with 9/11 as a case study along with other examples from history – Omagh, the Munich Olympics massacre and the Oklahoma bombing.
About ProQuest One Academic
ProQuest One Academic is the world's largest curated collection of journals, ebooks, dissertations, news, video and primary sources. It brings together four of ProQuest's core multi-disciplinary products – ProQuest Central, Academic Complete, Academic Video Online and ProQuest Dissertations & Theses Global – all cross-searchable on the same user-friendly, responsive, mobile-enabled ProQuest Platform.