Syndetics Unbound in Ebook Central
Did you know that if your library subscribes to Ebook Central's Academic Complete, your instance of Ebook Central contains elements of Syndetics Unbound to help highlight the titles in your Ebook Central Collections?

Many libraries use Academic Complete as the beginning foundation to their ebook collection. Syndetics Unbound displays some elements within Ebook Central to highlight and enrich those titles.
Academic Complete subscribers get the added value of 7 of the 18 available enrichment elements within the Ebook Central Platform, which include You May Also Like, About the Author, Awards, Reader Reviews, Tags, AltMetrics and RCL Core Titles.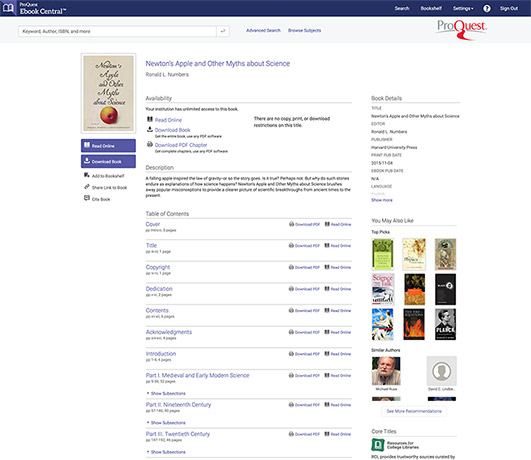 Syndetics Unbound benefits libraries who use Ebook Central by helping readers find relevant content directly from the Ebook Central "book detail" page. It also encourages interaction with a library's ebooks by simplifying access to related content – exploring a new title is as simple as clicking on the cover image, and it inspires users to evaluate titles by highlighting additional information, like reader reviews. Syndetics Unbound also promotes the discovery and usage of your library's Ebook Central holdings.
Book Display Widgets from Syndetics Unbound are also available to Academic Complete subscribers. They can be used anywhere, including on your library and catalog homepages, subject landing pages, LibGuides, and even some social media sites. They're easy to create, just select which titles you want to showcase and then choose a display style.
You can also upload additional holdings using your own data, in addition to your Academic Complete holdings, to show off award winners, series, genres, and more. Use our pre-set styles or customize your own. Create as many widgets as you would like and configure each individually.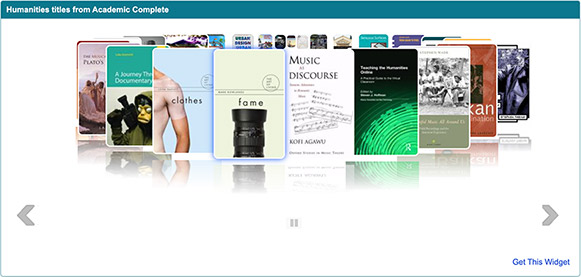 Customers love having Syndetics Unbound in their version of EBC:
"The partnership between EBC and Syndetics Unbound improves the whole search experience of the library when it comes to providing the best ebook content to faculty and students. Elements like You May Also Like and About the Author, enhance users' ability to research and discover titles in the ebook collection, while other select elements like Awards, Tags, and RCL Core Titles, ensures users are finding the top titles in their areas of study. Syndetics Unbound brings a dynamic search experience to the library's catalog, and it's great that we can offer a small piece of that in EBC's Academic Complete as well." - Meredith Griggs, Director Product Management, Books
For more information about Syndetics Unbound, please visit Syndetics.com.