ProQuest Celebrating World Book Day
In recent years, April 23rd has been a special day for the employees of ProQuest. It has been a time to recognize and celebrate World Book Day, also known as World Book and Copyright Day.

This annual event first started on April 23, 1995, organized by the United Nations Educational, Scientific and Cultural Organization (UNESCO), to promote reading, publishing, and copyright. As a company whose entire business revolves around books and libraries, ProQuest has celebrated this day in years past by encouraging employees to dress up as characters from their favorite books.
"Who wouldn't want to spend a day in the shoes of their favorite literary character? Our World Book Day costume contest has been a great opportunity to have fun, get creative, and celebrate our team's shared love of books," said Bonnie Schmick, Senior Manager of Employee Experience for ProQuest's Human Resources, "The costumes have been silly, scary, and everything in between. Our colleagues' creativity never ceases to amaze me!"
This tradition first started in 2018, and carried on through 2019, with an impressive amount of costumes being sported in ProQuest offices around the world. Featured below are a few of our favorite entries from the 2018 and 2019 World Book Day celebrations at ProQuest.
The New Providence ProQuest Office, featuring some of our Syndetics Unbound team members, as Alice in Wonderland.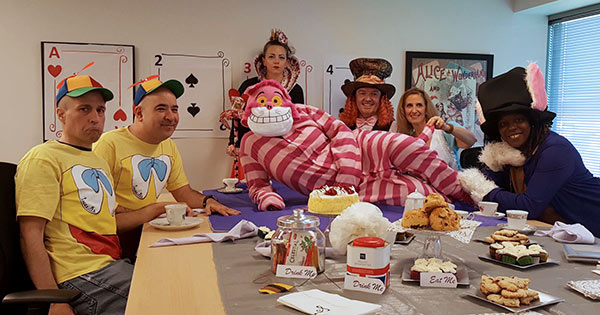 Jim from Chicago as Sherlock Holmes from Sign of Four, Brenda from the Ann Arbor ProQuest Office as Pete the Cat from the Pete the Cat series of children's books, and Claire from the Cambridge ProQuest Office as Rizzo (Pink Lady) from Grease.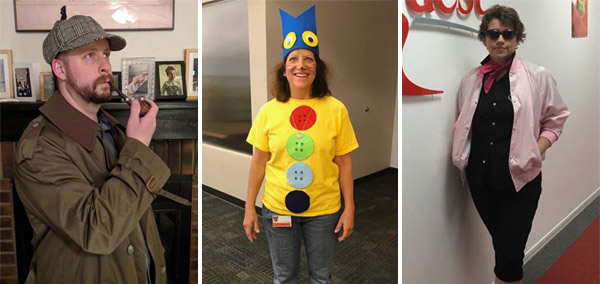 The New Providence ProQuest Office, featuring some of our Syndetics Unbound team members, as the Best of Stephen King.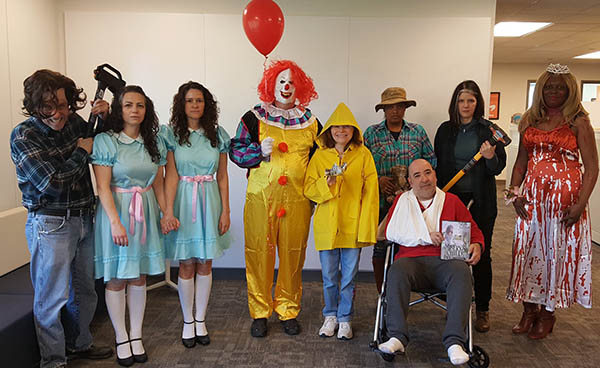 Enjoy celebrating World Book Day on Friday, April 23rd. For more information about Syndetics Unbound, please visit Syndetics.com.