Bavarian State Library Modernizes its Services with Alma
The library's long-awaited transition to the cloud will increase efficiencies and improve the user experience

Editor's note: All photos © BSB/H.-R. Schulz
Germany's largest universal and research library, the Bayerische Staatsbibliothek (Bavarian State Library, or BSB), is making the transition to the cloud-based Ex Libris Alma library services platform after almost 20 years of providing library services through an increasingly complex and limited local system.
One of Europe's most renowned universal libraries, the BSB will be using Alma to manage print, electronic, and digital materials in a single interface. As a cloud-based solution, Alma services will help the BSB standardize its workflows, provide a better user experience, achieve significant gains in efficiency, and save costs in the short and long term.
"Extensive research and evaluation have made it clear that now is the right time to move to cloud-based library services," said BSB Director General Dr. Klaus Ceynowa. "Adopting the Ex Libris Alma platform is a major step in reducing complexity, transforming our services to digital first, and preparing our library for the future. We're very excited about this transition and hope our Alma implementation can be a model for future solutions across the entire Bavarian Library Network."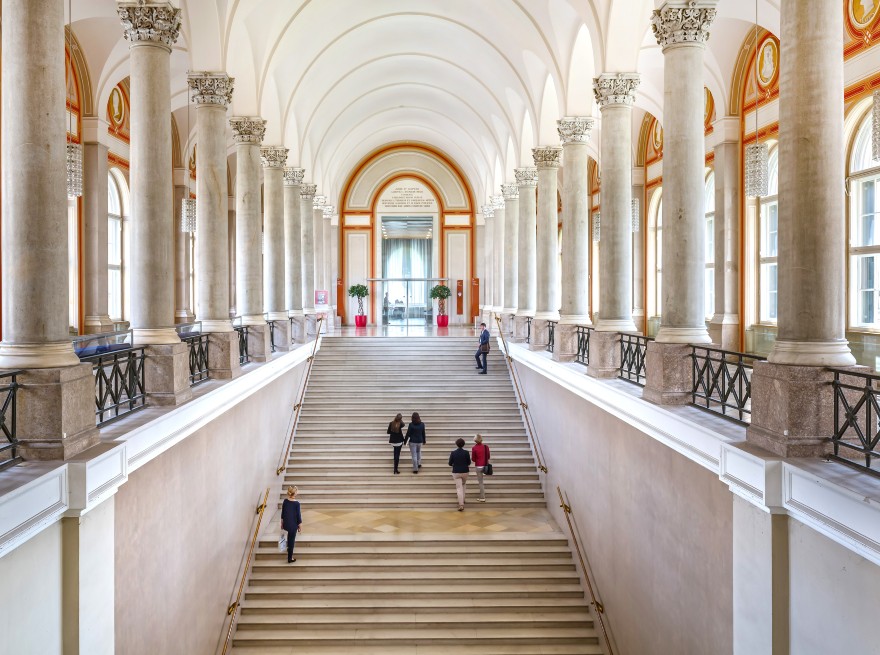 Ofer Mosseri, Ex Libris and ProQuest general manager of EMEA, commented, "We are honored that the Bavarian State Library has chosen the Ex Libris Alma platform. With its digital transformation, the BSB is joining top institutions that are leading the way in Germany — and across Europe. In addition to realizing significant gains in performance, the BSB will become part of the Ex Libris global user community and benefit directly from sharing knowledge and expertise with libraries around the world."
Founded in 1558 by Duke Albrecht V, the BSB is an international research library of world renown. Holding around 34.5 million items, the BSB is the largest universal and research library in Germany and one of the most important heritage institutions worldwide.
With 2.7 million digitized works, the BSB holds the largest digital data stock of all German libraries. The library offers a broad variety of services in the field of innovative digital-use scenarios.