What Juneteenth Means to the Mascogo Tribe
They escaped American slavery and found their way to Mexico; now their descendants are returning to the U.S.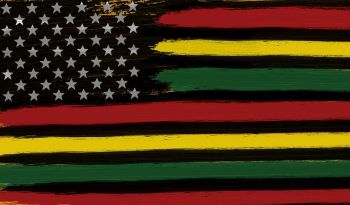 By Michael Jarema, contributing writer
Juana Vazquez is from Nacimiento, a tiny village of 300 residents in the northern Mexican state of Coahuila. But she was planning to leave soon. There's no work in the area. Droughts have decimated the area's corn and bean farms. More than half the livestock have died. The few agricultural jobs there pay only a few dollars a day, factory jobs are hours away and don't pay much more, and each day the drug cartels inch closer to the village.
Washington Post writer Kevin Sieff1 interviewed Vazquez in March 2019, just days before she left for Texas. "There's one thing we all know now," she said. "If you want work, you cross the border."
Vazquez told the reporter of her plans to leave Nacimiento and go to the U.S. on a temporary work visa. There, the 50-year-old planned to work as a housecleaner in the West Texas town of Stockton for a wage of about ten dollars an hour.
Her situation isn't unusual, according to Sieff. Hundreds of thousands of Mexicans receive temporary work visas in the U.S. every year. Thousands more cross the border illegally in search of jobs.
But Vazquez is unique. She explained to the reporter that when she travels in Mexico outside Nacimiento, people call her "la negrita." They look at her quizzically and ask: Where do you come from?
This is because Vazquez is black. "La Negrita" translates to "little black one." And Nacimiento means "Birth of the Blacks."
The dying village of Nacimiento is populated by the descendants of escaped American slaves. So, Vazquez was returning to the country of her ancestors' enslavement.
The meaning of Juneteenth
President Abraham Lincoln issued his Emancipation Proclamation, freeing people held as slaves in the U.S., on January 1, 1863. But according to Hodee Edwards's history of Juneteenth from the Chicago Defender2, "actual liberation did not come to the Negros [in Texas] until 1865."
Specifically, liberation arrived in Texas on June 19, 1865. That's how long it took for U.S. troops to get there after the president released his order. Led by General Gordon Granger, the "Men in Blue" announced news of liberation. Edwards described the celebration that ensued:
Spontaneously, happy throngs tumbled along to the barbecue pits – Texas Negroes' contribution to the culinary delights of the nation…Stomachs were as full as hearts that day, with dancing to ease the strain on the one, while music let the ache from the other…For the celebrants knew, whether any of them put the thought into words or not that they had all EARNED happiness. It was not being handed to them on a silver platter by this welcomed federal officer. He merely confirmed an existing condition fought for and won within Texas itself by people of all national origins.
This jubilant event came to be known as Juneteenth, an unofficial American holiday celebrated annually to mark the end of slavery.
However, Sieff explained, Vazquez's ancestors weren't in Texas 153 years ago when Granger arrived to free the slaves there. They'd already freed themselves. Vazquez is descended from slaves who escaped plantations in the American South during the 17th and 18th centuries. From there they endured a generations-long, circuitous route that led them to where Vazquez and others found themselves in 2019 – at the base of the Sierra Mountains in Northern Mexico.
So, they celebrate Juneteenth in Nacimiento. Women wear dresses in the style of the Antebellum South. Traditional foods – barbecue, greens, sweet potatoes, watermelon – are served and shared among the families descended from the Africans who escaped American slavery.
Down the Trail of Tears… and beyond
Vazquez's ancestors first fled to what is now the Seminole County area of Florida. Florida was then owned by the Spanish, who permitted escaped slaves to live as free men and women. Some settled with or near members of the Seminole tribe and eventually became known as Black Seminoles – or in Spanish, Mascogos.
For the most part, the Mascogos were allowed to form their own villages, marry Seminoles, and blend their cultures. They were respected as capable farmers and skilled warriors, and they allied with the Seminoles against regular common threats – the expansion of the British colonies, slave hunters, and when Florida became the property of the United States in 1821, the U.S. Army.
In 1830, President Andrew Jackson signed the Indian Removal Act. As DeNeen L. Brown wrote in the Washington Post – Blogs3, "The act forced more than 60,000 Native Americans from their lands in the Southeast United States...Native Americans were forced to walk hundreds of miles to resettle west of the Mississippi River. Historians believe more than 15,000 died on the difficult journey...which became known as the 'Trail of Tears.'"
As members of the Seminole tribe, the Mascogos were among those who walked the Trail. They were forced to accept reservation land in the Oklahoma territory, then were again moved – this time to Texas. Per Kevin Sieff, "That move made them once again vulnerable to Southern slaveholders. So, in July 1850, 309 Mascogos escaped to Mexico, where slavery had been abolished decades earlier...They settled in Nacimiento, in the state of Coahuila."
Jim Robison explained more in the Orlando Sentinel4:
Mexican civil war led to the Black Seminoles migrating back across the Rio Grande...The moves were encouraged by the U.S. government, which wanted the Seminoles and the Black Seminoles to prevent raids into Texas. The U.S. Army recruited Black Seminoles as scouts. Heirs of these Black Seminoles who became the famed Buffalo Soldiers of the Western frontier insist that the Army said they would be given their land in return for military service. But no such documents have surfaced.
Robinson cited additional details from Katarina Wittich's research paper, "The Mascogos, Native Americans, African Americans, Mexicans":
Every commander who worked with the scouts praised them for their courage and their skills…(They) would win four Medals of Honor, an incredible statistic for their tiny numbers. They served valiantly in a number of capacities...but the U.S. Government kept none of its promises to them.
At the height of the Indian Wars, when the Scouts were continuously in the field providing invaluable service to the U.S. Army and the citizens of Texas, their families and community were starving because the government had cut off their rations and would give them no land or supplies for farming.
When the Buffalo Soldiers were disbanded in 1914, some of them resorted to stealing cattle to feed their families. Texas ranchers threatened them with gunmen, and when their Chief, John Horse, was shot, captured, and ransomed, the Mascogos moved on again. This time, they went back to Mexico – to Nacimiento.
From then until now, the Mascogos have lived and farmed there. But by the 1990s, it was clear the job prospects in the U.S. were better. And so, the migration began again, with Vazquez among those eyeing opportunities to the North, back across the border.
Kevin Sieff asked her, "How does it feel to return voluntarily to the country where your ancestors were enslaved?"
"That was a different time," said Vazquez. "Yes, it makes us sad, but it's over. There is work in the United States, and I have no problem crossing the border to do it."
Her pragmatism is common among Nacimiento's Mascogos.
Enrique Salazar, a 17-year-old who wore a New York Yankees shirt when interviewed by Sieff said, "As soon as I get the chance to go to the U.S., I'm out of here. I care about the culture of our tribe, but I also need to make some money."
According to Sieff, Mascogos commonly make an agreement with their children – they can work in the U.S., but they must not settle there. Vazquez's cousin, Julio Cesar Salazar, had that conversation with his five children, two of whom are now in the U.S. "Over and over, I tell them, you don't abandon this place. You can work there, but this [Nacimiento] is your place."
Sieff said the remaining citizens of Nacimiento estimate that roughly half the village has moved to the U.S. There's "an eerie quiet over the few paved streets," he wrote. "Half-built houses stand unfinished, awaiting more remittances. There are pickups with Texas license plates, lawn mowers purchased at Home Depot, clotheslines with Walmart T-shirts."
"This place is emptying out," said Evangelina Barnes, 50, a Mascogo born in Nacimiento but now living in San Antonio.
Again though, there's the question about returning to a country that enslaved them, that lied to them, that deprived them of everything – including liberty.
Sieff found insight on the tribe's attitude toward the U.S. in Rocio Gil's dissertation on the Mascogos:
For a lot of the Mascogos, they don't look to the United States as a place where they were enslaved, but as a place they were able to escape as free people, a place they can now freely choose to return to. It's a narrative of resilience and strength.
Gil seems to have detected a new note in the Mascogos' epic narrative – it's not just pragmatism that leads them back now to the U.S., there's a note of transcendence in this latest chapter of their story. They choose to return.
But… droughts, dying livestock, no work, drug cartels. Are they choosing to leave? Or are they once again staying one step ahead of a threat?
An Unrecognized Holiday
While Juneteenth is celebrated in the Mexican village of Nacimiento, only a small minority of Americans have even heard of it. William Reed addressed this in the Washington Informer5, in an essay entreating African Americans to preserve and uphold their history:
Juneteenth advocates have worked tirelessly for years to have the federal government institute a national day of recognition...The faith, determination and strength of character demonstrated by former slaves is an example of why, at least once a year, Black families need to make it an occasion to talk about and document your lineage and the ancestors who slaved for your freedom. Do this so your children will know their true history.
All it takes, Reed pointed out, is a Presidential proclamation.
Juana Vazquez is a child of the Mascogos who escaped their slave plantations and migrated to Nacimiento. So is the 17-year-old Enrique Salazar. And so is Angelina Barnes and the five children of Julio Cesar Salazar. All of them have or will be returning to the country their ancestors fled to gain – and then struggled to preserve – their freedom.
Whether they return this time out of necessity or out of choice, they'll almost certainly be among those who recognize Juneteenth as a holiday.
Notes:
Images: Stephenson, Mrs. Charles (Grace Murray). [Emancipation Day Celebration, June 19, 1900], photograph, June 19, 1900; (https://texashistory.unt.edu/ark:/67531/metapth124053/: accessed June 18, 2019), University of North Texas Libraries, The Portal to Texas History, https://texashistory.unt.edu; crediting Austin History Center, Austin Public Library.
________________________________________________________________________________
Michael Jarema is an Ypsilanti, Michigan-based writer, filmmaker, sometime-foodie, and full-time craft beer enthusiast. He regularly incorporates the latter when working on his current pet writing project – a graphic novel titled, I Kill Nazis with Dinosaurs.