Triumphing over Violent Invaders to Preserve Ancient Manuscripts
It is not unusual for librarians to fight for patron privacy and against censorship, but those fights aren't against violent extremist groups.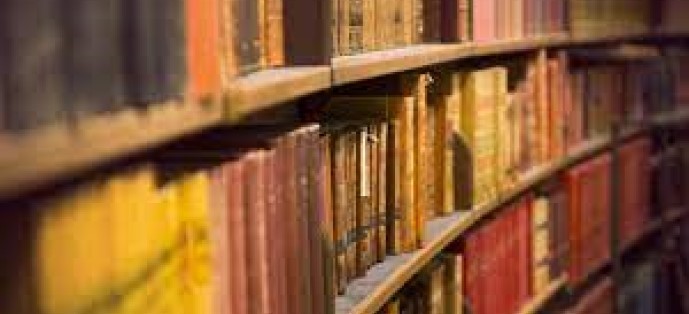 By Beth McGough, Communications and Creative Services Manager
The library at the world's oldest, continuously operating university recently opened to the public for the first time after a $30 million renovation.
Al-Qarawiyyin University library in Fez, Morocco features restored fountains, colorful mosaics, and refurbished texts protected by a new air conditioning system, gutter system, and digital locks for the rare books room.
The incredible renovation of al-Qarawiyyin library is one example of efforts around the world to preserve ancient libraries and manuscripts.
A librarian takes on al-Qaeda
It is not unusual for librarians to fight for patron privacy and against censorship, but those fights aren't against violent extremist groups.
In 2012, with weapons seized after the fall of Muammar Qaddafi in Libya, al-Qaeda invaded northern Mali and began its occupation of Timbuktu. Al-Qaeda imposed a brutal, sharia regime which threatened Timbuktu's national library.
Reluctant librarian and archivist Abdel Kader Haidara built the national library after inheriting his family's large book collection. He traveled across the countryside gathering ancient manuscripts held by families for generations. By 2000, the national library had become a great institution, recapturing Timbuktu's 16th century legacy as the scholarly center of North Africa.
A clandestine operation
The national library had grown to 377,000 manuscripts by 2012. After the jihadist invasion, Abdel Kader grew concerned about this great collection and knew the manuscripts needed to be moved.
In three phases, the manuscripts were moved by donkey cart to people's homes, then moved out of the city by vehicle, and finally taken by boat to Bamako in southern Mali. The clandestine operation took eight months, involving hundreds of collaborators and it was a success!
Abdel Kader is particularly proud of saving a manuscript on conflict resolution by a Sufi holy warrior and intellectual. "The man, Mr. Haidara argued, was a jihadist in the original and best sense of the word: one who struggles against evil ideas, desires and anger in himself and subjugates them to reason and obedience to God's commands. It was, he thought, a fitting rebuke to all the militants stood for." (Joshua Hammer, Wall Street Journal)
Today, the manuscripts are safely in storage but Abdel Kader still feels the threat of al-Qaeda. He isn't sure if the manuscripts will ever return to Timbuktu.
See a selection of manuscripts on exhibit at the Library of Congress.
Sources
Hammer, Joshua. "The Librarian Who Saved Timbuktu's Cultural Treasures from Al Qaeda; A Middle-Aged Book Collector in Mali Helped Keep the Fabled City's Libraries, Books and Manuscripts Safe from Occupying Jihadists." Wall Street Journal (Online)Apr 15, 2016.
Worrall, Simon. "'Badass Librarians' Foil a Qaeda, Save Ancient Manuscripts." National Geographic (Online) Jun 12, 2016.