Join Our Team: Be Extraordinary
ProQuest's Extraordinary Internship Program is designed to provide graduate students with challenging projects and real-world learning opportunities.
What makes this internship so Extraordinary?
MBA students will partner with seasoned professionals on a project and upon successful completion, will be evaluated for a full-time job offer following graduation!
As a leading educational technology provider, ProQuest drives better outcomes for researchers and greater efficiency for the libraries and organizations that serve them. The Extraordinary Internship Program encompasses:
Developing real-life products
Using your academic experience in a professional environment
Exploring career paths
Experiencing the ProQuest culture
Applying your business acumen and analytical skills
Growing your professional presence
Building a powerful resume
Shaping your professional network
Working for a purpose-driven organization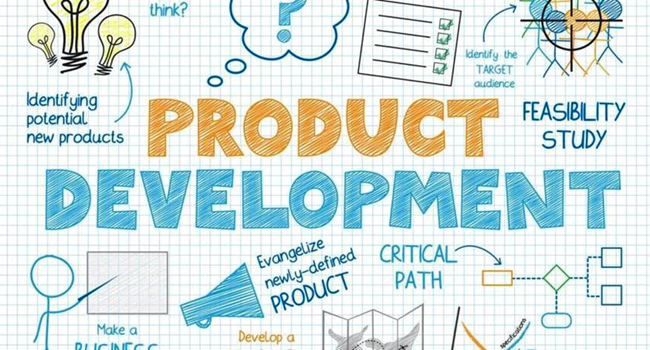 See below for examples of some of the exciting projects that will be offered during the summer of 2021.
Extraordinary Internships
Business Modeling and Strategic Planning
ProQuest Information Solutions – Primary Sources Product Sponsored by Susan Bokern, Vice President Product Management | LinkedIn In this internship you will get involved with strategic planning and business modeling with the goal of optimizing the volume and types of products we launch each year. MBA students will be involved in analyzing a large and complex portfolio of primary source products (newspapers, historical journals, magazines, government content, and other materials). What's in it for you?! Demonstrate your qualitative skills to better understand 'why', 'what' and 'how' customers purchase. You will use quantitative skills to analyze purchasing patterns, types of business models and promotional discounts – Adding a valuable toolkit to your experience. Apply your research skills to identify new market opportunities to help determine how we create, package and bundle products in 2021 and beyond.
Go-to-market Framework Ebooks
Sponsored by Audrey Marcus, Vice President Product Management | LinkedIn Day to day manager Meredith Griggs, Director Product Manager | LinkedIn This internship will be focused on developing a go-to-market framework for an emerging commercial model gaining traction in core markets with a large market globally and across market segments. Exerience & Exposure… You'll produce pricing analysis and recommendations, as well as segmentation analysis. Develop an understanding of regional and international requirements or variations. Fully launch program and implement a program You will partner with stakeholders to build alignment around the project, including other product managers, alliance organization, finance, sales, marketing, and others as appropriate.
Product Functionality and Video Technologies
Sponsored by Christopher Burghardt, Senior Vice President and General Manager | LinkedIn Day to day manager Sarah Brennan, Senior Product Manager | LinkedIn This internship will provide a real feel for Product Management in an agile environment, with a dual emphasis on long-term strategic planning as well as ongoing feature functionality product enhancements. Experience you will gain: Product discovery and feature-building of emerging video technologies. Deep-dive data analysis on product usage and its effect on customer retention and market research into potential untapped market segments. Building a content licensing plan tailored to strategic market segments. MBA students will get hands-on experience in product discovery, in publisher management, and in agile tools like Confluence and JIRA.
Product Growth & Expansion Books - Rialto
Sponsored by Yuval Kiselstein, Vice President Product Management | LinkedIn Day to day manager John York, Director Product Management | LinkedIn This internship will be focused on developing a plan to expand a high growth, next generation A.I. product to the International market.You'll collaborate and work cross-functionally to gain market understanding and identify opportunities for product expansion. What you'll learn… Analysis of addressable market. Identifying regional and international requirements. The outcome of this project will be market priority, roadmap, and GTM for the international market. Opportunity to partner with stakeholders to build alignment around the project, including other product managers, alliance organization, finance, sales, marketing, and others as appropriate. Apply Now